The Royal Institute of British Architects (RIBA) and the The Royal Incorporation of Architects in Scotland (RIAS) have heaped praise on Nucleus, "an impressive industrial building" near Wick "purpose-built for the preservation and storage of our nuclear records."
The "beautifully sculpted" building is a £20 million facility opened in 2017 to house the records, photographs, plans and other data from Nuclear Decommissioning Authority (NDA) sites all over the UK. 
It will take five years to bring this material together into secure pods, all of which will be gradually converted to digital formats; Nucleus already stores local historical archives associated with Caithness.
Nucleus (The Nuclear and Caithness Archives) is among 49 RIBA winners, selected from more than 600 UK entries, and one of 12 Scottish RIAS winners.
RIBA National Awards are the most rigorously judged awards for architectural excellence in the UK. A building that wins an RIBA National Award sets the standard for great architecture across the country.
Designed by Edinburgh-based Reiach and Hall Architects, it will now be a contender for the RIAS Andrew Doolan Best Building in Scotland Award later this year, which will be named in in November. Click here to see their full Nucleus project page.
"We are absolutely delighted that Nucleus has been named as one of the best buildings in the UK," said Simon Tucker, NDA's Head of Information Governance.

"Visually, it is extremely striking, and is also a fantastic operational facility, purpose-built for the preservation and storage of our nuclear records, as well as those from Caithness."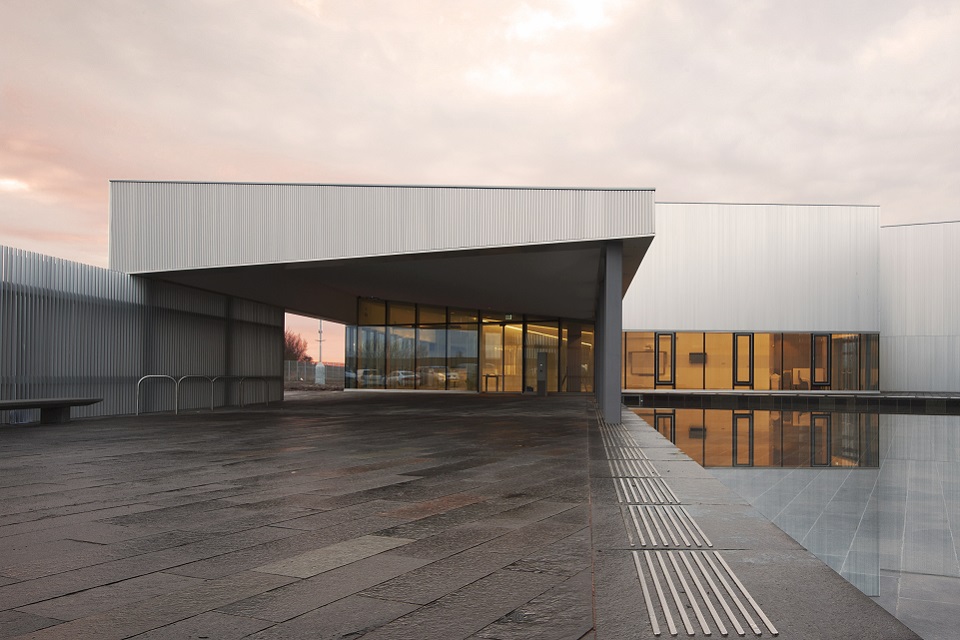 The judges' citation:
"The judges unanimously felt that this was an impressive industrial building which created an ethereal and beautifully sculpted building. Security issues in the design of the landscape did not detract from the panel's view that this was an excellent building.

The relationship of the building to the historic context of the site and the adjacent wartime airfield are beautifully articulated, together with the references to the Caithness context of lochs and a difficult climate."